Alonso Ramirez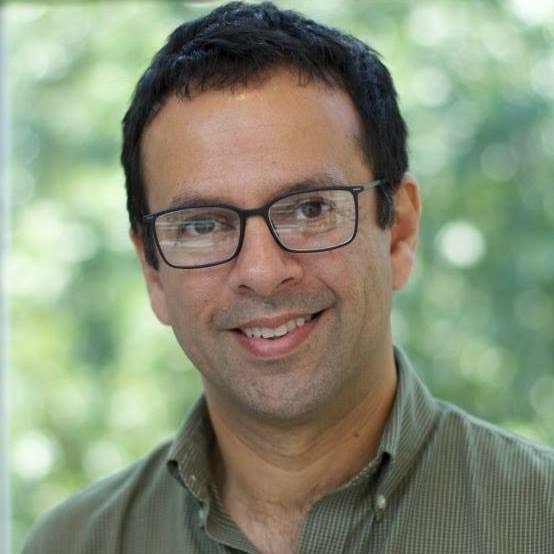 I am a stream ecologist, with a focus on neotropical streams. My love of streams started in my home country, Costa Rica, where I was fascinated with dragonflies as a child. As an undergraduate student at the Universidad Nacional de Costa Rica, I had the opportunity to study dragonfly nymphs and I did my undergraduate thesis on dragonfly nymph taxonomy. My interest in taxonomy quickly expanded to aquatic insect ecology and stream ecosystems. After working as a field technician at La Selva Biological Station in lowland Costa Rica, I went on to pursue both my MS and PhD Degree at The University of Georgia's Institute of Ecology (working with Cathy Pringle). My dissertation research focused on insect ecology and secondary production in lowland neotropical streams draining La Selva Biological Station. My lab is currently conducting research on the effects of climate change in rainforest ecosystems in Costa Rica and Puerto Rico, the importance of riparian conservation in protecting cloud forest streams in Mexico, and understanding the dynamics of urban streams and invasive fishes in Puerto Rico.
After receiving my PhD in 2001, I joined the University of Puerto Rico (UPR) as an Assistant Professor. At UPR I taught courses in general ecology, limnology, and biomonitoring. I also served as Director of the El Verde Field Station (located within the El Yunque National Forest) for 15 years, where my students and I have contributed to the Luquillo LTER program through studies of stream insect taxonomy, ecology and secondary production. In the summer of 2018, I moved to North Carolina State University, where I currently serve as full professor in the Department of Applied Ecology. Visit our lab web page (www.ramirezlab.net) to find out more about our research and lab activities.
I had the good fortune to join the Society of Freshwater Science (then NABS) early in my graduate career. Attending the SFS annual meeting has remained a highpoint for me each year! As a graduate student, I served as a member of the Graduate Resources Committee (GRC). I went on to co-chair the SFS International Coordination Committee (with Blanca Rios and Isabel Pardo) and the Latin American Chapter (with Andrea Encalada) for seven years, along with organizing four special SFS meeting sessions on tropical streams. I am currently serving as Associate Editor for the Society's journal and have enjoyed coordinating three special issues on tropical freshwater ecosystems.
The Society for Freshwater Science plays a major role in the careers of many freshwater scientists. For me, the annual meetings are key venues for creating friendships, establishing collaborations, introducing students to the world of aquatic ecology, and gauging new ideas! Every year I attend the meeting with my students, encouraging them to become involved with the society and to continue attending. My laboratory group has actively participated of the SFS Instars Program by involving undergraduate students (primarily from Puerto Rico) at SFS Annual Meetings. Another group/network close to my heart is Macrolatinos@, a network of over 500 freshwater scientists from Latin American that I helped create in 2012. Both SFS and Macrolatinos@ have, in common, a strong feeling of belonging among their memberships. Once you join and participate, you are part of the family!
It is an honor to be a candidate for the SFS presidency, and, if elected, I pledge to do my best to serve and strengthen our community.
1. What do you think are the current challenges facing the Society for Freshwater Science?
The SFS has taken key steps toward becoming a truly international society. Current plans will place SFS in the international arena in close collaboration with other societies as we host our own annual meetings at international venues. It is definitely a turning point for SFS. We also have the challenge of increasing diversity in our membership. While SFS has taken important steps toward becoming a diverse community, we need to enhance our efforts to be an even more inclusive society. For me, it would be an honor to continue to develop and strengthen these efforts.
2. What do you think are the emerging challenges facing the Society for Freshwater Science (and other scientific societies)?
SFS is a unique community and we need to maintain our identity while also growing as a global society. Our annual meetings must retain their amazing atmosphere of friendship and collegiality, no matter where in the world we are meeting. We should balance old and new areas of emphasis, perhaps even rejuvenating disciplines that have lost some momentum within our community (e.g., taxonomy). We have many challenges, but also great talent within our membership.
3. What are the emerging challenges for science in general, and the aquatic sciences in particular?
Scientists are facing a wide variety of emerging issues that are complex in nature and require multi-disciplinary approaches. The field of freshwater science is not an exception in this regard and SFS needs to be ready to face these challenges. SFS needs to work towards establishing interdisciplinary communication channels with scientific societies throughout the world in order to better facilitate access to freshwater information for all.