SFS Fellows Program
The Fellows of the Society of Freshwater Science are selected based on sustained excellence in contributions to freshwater science research, policy, or management. These are the leaders, at national and international levels, of their areas of freshwater science. The deadline for nominations is November 15.
---
2021 Fellows: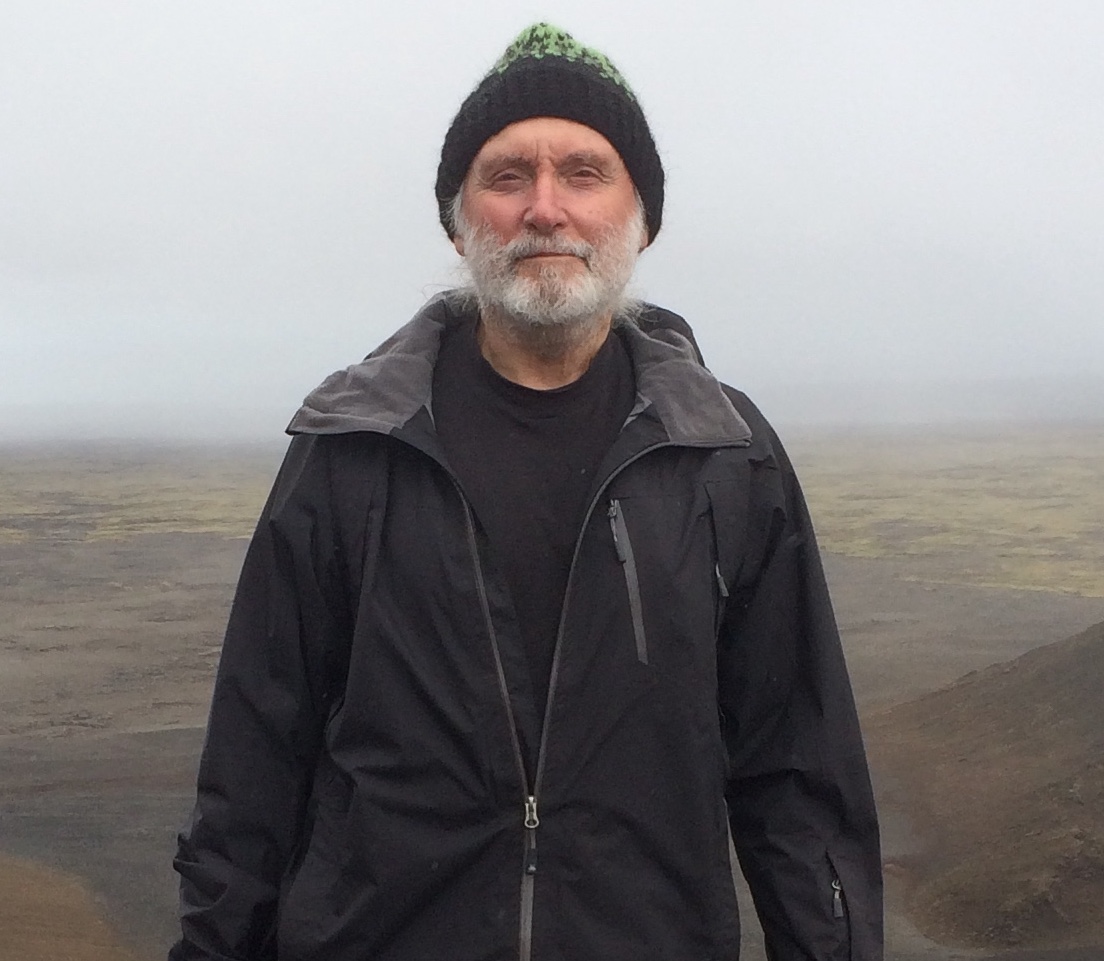 Leonard C. Ferrington Jr is a Professor in the Department of Entomology at the University of Minnesota. Prior to his current position, he was employed at the University of Kansas.
His research focuses on the significance of Chironomidae in aquatic ecosystems. He integrates taxonomic, systematics, and ecological research on Chironomidae to better understand the ecological framework within which evolutionary processes have operated to produce the biological diversity of the family. His research program consists of five basic areas of emphasis: taxonomy and systematics, biodiversity studies, responses of chironomids to various types of pollution, their roles in stream ecology, and he has studied of the diversity and co-evolution of Trichomycetes and their Chironomidae hosts. He has been a continuous member of SFS (and NABS) since 1974 and has served in various positions in the society, including President in 1989-1990. Below is a personal statement from his lab research web-site.
"My research projects have been conducted in a wide range of habitats, from highly degraded to some of the most pristine and beautiful areas across the globe. Areas in the US where we have worked include Pennsylvania, Wyoming, Kansas, Missouri, Nebraska, Colorado, New Mexico, Arizona, Maine, Wisconsin and Minnesota. Other projects have taken me to Norway, Puerto Rico, Argentina, Tasmania, New Zealand, South Africa and, most recently, Mongolia and Iceland. Both graduate and undergraduate students have participated in most of these projects and have benefitted from the travels to differing aquatic systems. I have also been very fortunate to have collaborated with a number of colleagues across the US and in all of the other countries listed above, and am grateful for their spirit of cooperation that has always made the research enjoyable and scientifically productive."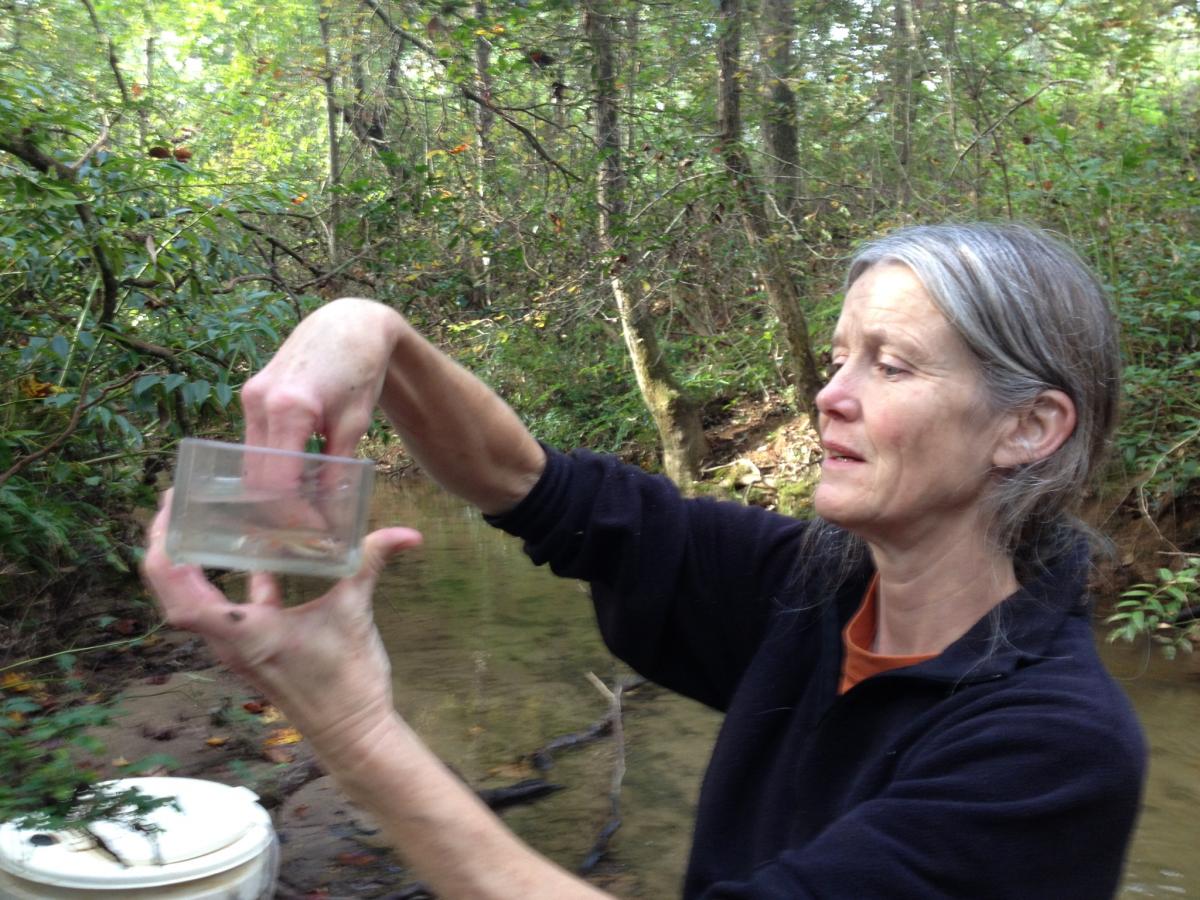 Mary Freeman's career can be defined by her application of cutting-edge methods to address critical problems in freshwater ecology and conservation, thoughtful communication of science with managers and the public, and service as an outstanding mentor and example to students and peers. 
Mary is a research ecologist with the US Geological Survey. Mary received graduate degrees in Entomology and Forest Resources from the University of Georgia. Her early research focused on how native fishes persist in altered flow regimes downstream from hydropower dams and current work continues to address effects of changing land use and stream hydrology on various biota, including fishes, invertebrates, and macrophytes. Handy with a seine even in her 60s, Mary's particular passion is conservation of rare fishes native to southeastern US streams. 
Mary's dedication to communication and connection with water managers and stakeholders has helped lead holistic management and conservation strategies for rivers in the United States and abroad. Ben Emanuel of American Rivers noted "she speaks in a way that's unassuming yet deeply impactful, from long experience in the science of environmental flows and from her rich history of fieldwork in vitally important river systems." 
Mary serves on the graduate faculty at the University of Georgia, where she has been fortunate to work with many brilliant student and faculty colleagues. Mary has inspired a generation of freshwater ecologists to think deeply, to consider both the big picture and the details, and to connect with others through patience, respect, and understanding.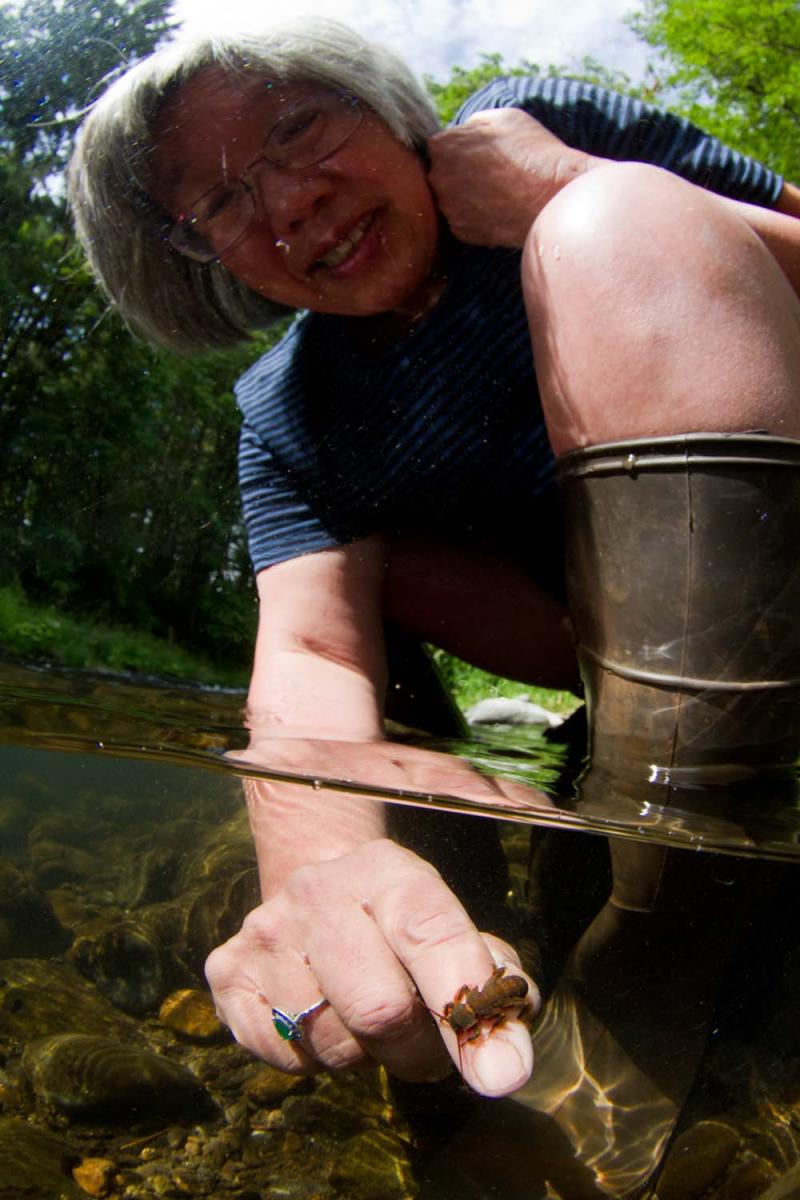 Judy Li's  research interests have focused on riparian food webs, examining macroinvertebrates as resources for aquatic and terrestrial predators in mesic and semi-arid watersheds.  In eastern Oregon with her husband Hiram, and in forested streams of western Oregon she and her students at Oregon State University examined spatial and temporal differences in benthic and emergent macroinvertebrate distributions, often comparing availability with the diet of fishes and birds.  Her lab also collaborated with federal and state agencies to develop protocols for biomonitoring and assess effects of land use in agricultural and forested landscapes. Her research continues in decade-long studies examining effects of modern forestry on headwater streams. Judy's passion for greater diversity and inclusiveness in science was reflected in her teaching and advising for which she received national awards.  
Her involvement with NABS began in 1985 when it met at OSU while she was a graduate student.  Over the years great satisfaction came from introducing young members to the network of SFS colleagues at their first meetings!  She was honored with the NABS Distinguished Service Award in 2009.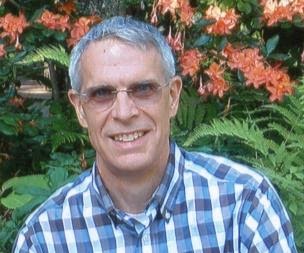 John Morse is an internationally renowned caddisfly systematist studying the identification, biology, and evolution of Trichoptera worldwide since 1967. He is a SFS Distinguished Service Awardee and a founder and Co-Chair of the SFS Taxonomic Certification Committee. He maintains the frequently cited Trichoptera World Checklist. He and his 42 former graduate students have investigated the identification, ecology, and distribution of other aquatic insects, also, and the use of insect communities to monitor water pollution. He has taught courses on these topics at Clemson University, at Highlands Biological Station (in NC), in several other states, and in 10 Asian countries for 46+ years.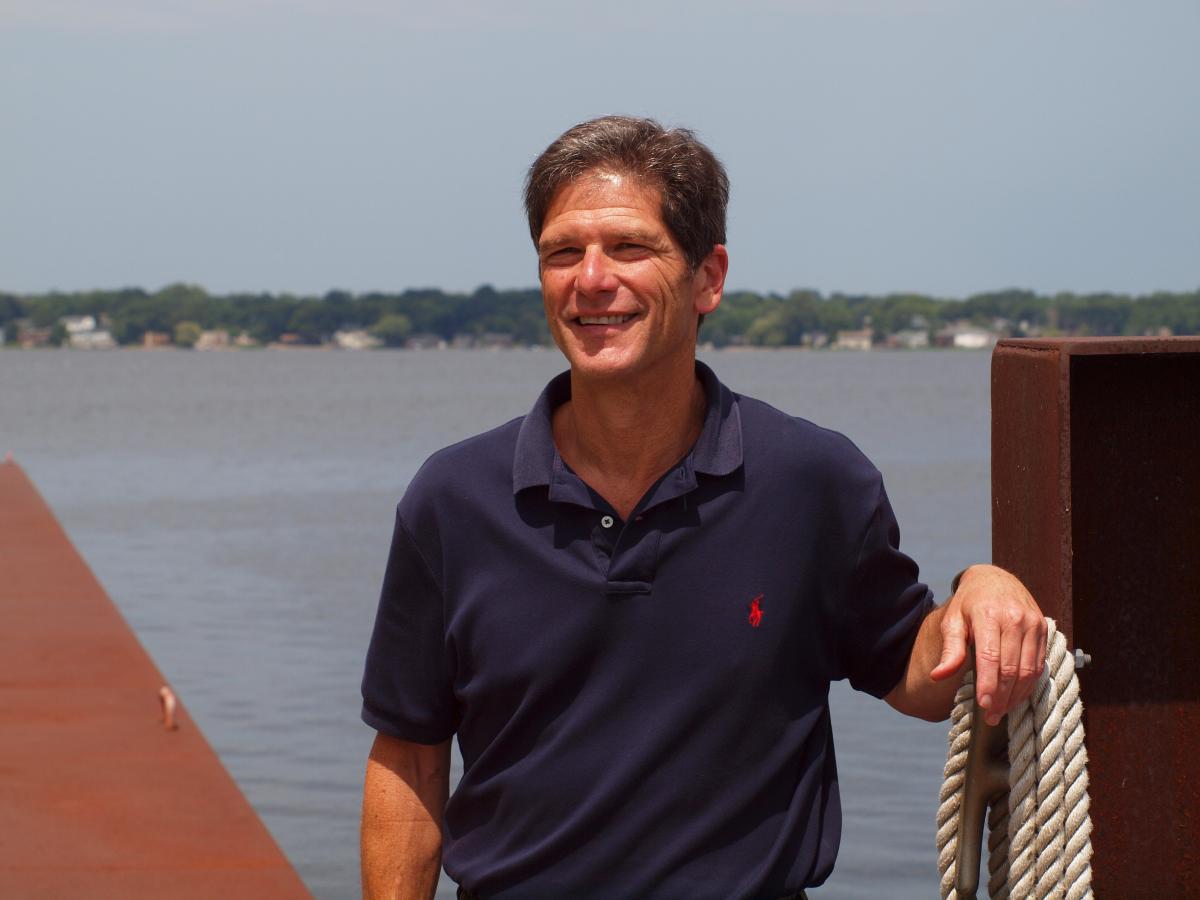 Alan (Al) Steinman is currently the Allen and Helen Hunting Director of the Annis Water Resources Institute at Grand Valley University, a position he has held since 2001.  Previously, he was Director of the Lake Okeechobee Restoration Program at the South Florida Water Management District. He received his BS from the University of Vermont, his MS from the University of Rhode Island, his Ph.D. at Oregon State University, and did his postdoctoral work at Oak Ridge National Laboratory working with Pat Mulholland. Steinman has published over 180 scientific articles, book chapters, and books; has been awarded over $60 million in grants for scientific and engineering projects; and has testified before the U.S. Congress and the Michigan and Florida state legislatures. His earlier research involved some of the nascent stream metabolism work, understanding periphyton-herbivore interactions, the ecology of stream bryophytes, and innovative restoration efforts in the Lake Okeechobee watershed. Steinman's current research interests include the study and mitigation of internal phosphorus loading in lakes and wetland ecosystems, valuation of aquatic ecosystem services, and cyanotoxin impacts in the Great Lakes and China.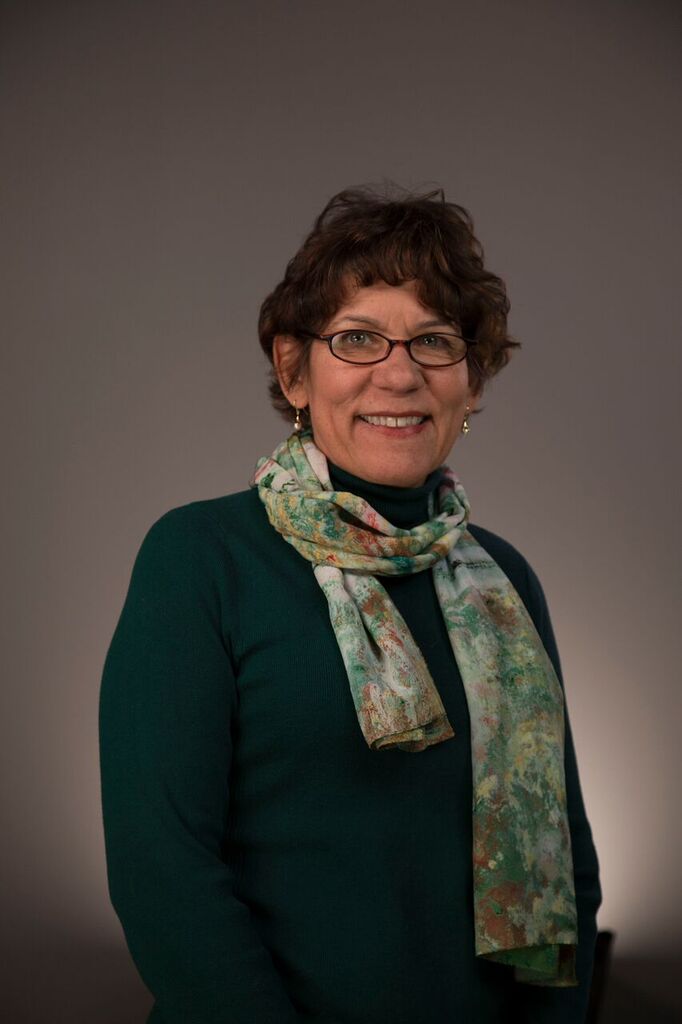 Caryn Vaughn is the George Lynn Cross Distinguished Research Professor and Presidential Professor in the Department of Biology and Oklahoma Biological Survey at the University of Oklahoma. 
Vaughn spent her childhood summers lakeside, and has loved all things aquatic ever since. Her research focuses on the ecology and conservation of freshwater mussels, one of the world's most imperiled faunas. 
Over the past 30 years, integrative research in her laboratory has demonstrated that mussels are hotspots of biological activity in rivers, providing biogenic habitat and modifying sediments, filtering the water, and storing and recycling nutrients. Through these activities mussels have strong effects on primary and secondary aquatic production and even subsidize terrestrial ecosystems. The processes performed by mussels result in ecosystem services to humans, such as water purification, which is now being used as a conservation strategy.  
Her research has been funded by multiple state and federal agencies including the National Science Foundation. Vaughn has published over 100 scientific articles, and she has received multiple awards for her research including the Lifetime Achievement Award from the Freshwater Mollusk Conservation Society. She has mentored six postdoctoral researchers, 21 graduate students, and numerous undergraduate researchers while teaching courses in Ecology, Stream Ecology, and Invertebrate Zoology. She was Director of the Oklahoma Biological Survey for 14 years, is a past president of the Freshwater Mollusk Conservation Society, and serves on many boards and working groups addressing freshwater conservation issues. 
Caryn joined SFS (NABS) in her first semester as a graduate student in 1978, and has served the society in multiple capacities including the Executive Committee, Conservation Committee, Elections and Place Committee, Hynes Award Committee, Award of Excellence Committee, and 11 years as an Associate Editor of FWS/JNABS.