The SFS Ecosystem
Much like freshwaters, the Society for Freshwater Science (SFS) is a diverse ecosystem with many niches. However, the SFS ecosystem is comprised of numerous leadership and service opportunities for members across all stages of education and career in more than twenty committees and chapters. Committees include those for students, early career scientists, as well as members with interests in diversity and inclusivity, science and policy, publicity and communications, and many more. There are four US and three international SFS chapters.
Service in committees or chapters provides members with opportunities to expand their knowledge and skills (e.g., podcast editing) and to develop both personal and professional connections that can last a lifetime. As a non-profit, SFS relies on its membership to accomplish its core mission and all members are encouraged to find their niche within the Society.
Read more below about the ways you can contribute to the success of SFS, see the lists of SFS committees and chapters, and contact us to find your niche.
Find Your Freshwater Niche
SFS relies on its volunteer members to accomplish its mission and opportunities are available for everyone at any stage in their career. 
Students
Students are critical to the Society and the Student Resources Committee (SRC) is responsible for organizing both the live and silent auctions to raise funds for SFS at annual meetings. In addition, members of the SRC have been integral to the development of many of the Society's most innovative efforts, such as the Making Waves Podcast and Stay Fresh!, a weekly roundup of early-view articles in the freshwater sciences.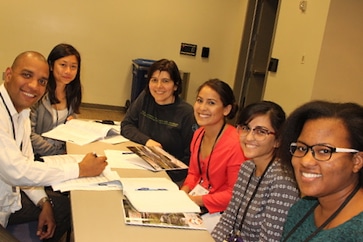 US and International Chapters
SFS recently formed both US regional and international chapters. Chapter leadership and volunteers are still critically needed and members are highly encouraged to join and become involved in their region. Chapters afford members the opportunity to interact with other freshwater professionals in their region and some chapters even hold local meetings. In addition, the Latin American Chapter of SFS partnered with sister organizations in the region to organize a meeting in 2018; a first for SFS. Visit the SFS Chapters page and contact the leadership in your region to become involved.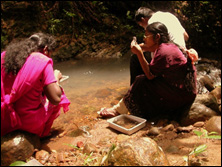 Annual Meetings
Many volunteer opportunities within SFS revolve around the annual meeting. Member volunteers choose the locations of future meetings and help to organize them. In addition, volunteer members in committees select award recipients and organize workshops and social events at annual meetings for members of different career stages or who are underrepresented within the sciences, such as the Student-Mentor Mixer, the Early Career Mixer, and the Diversity Mixer.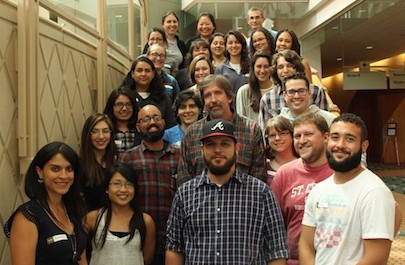 A Niche for Everyone
SFS seeks to educate the public about freshwater ecosystems, share knowledge among fellow freshwater scientists, and advocate for science-based policy and management related to freshwaters. Members are critical to each of these efforts. The Making Waves Podcast is designed to highlight new, innovative science in a way that makes it available to the public and members are encouraged to volunteer to be interviewed about their work. Volunteer members also contribute to the Society's newsletter, In the Drift and members can volunteer to be associate editors and reviewers for the Society's journal, Freshwater Science. In association with the Consortium of Aquatic Science Societies, SFS is active in providing public comment on policy proposals at the federal level and your expertise can add to this discussion. Finally, none of this can happen without leadership and SFS is always looking for the leaders that can take the Society into the future.