Angus McIntosh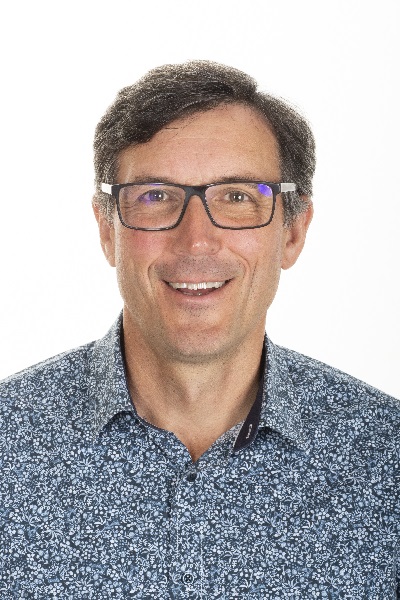 I undertook my academic training at the University of Otago in Dunedin, New Zealand with a BSc and a PhD, but I've always felt the Society played an integral part in my scientific development. The Sante Fe meeting in 1991 was my first, and was central to developing connections and friendships which have been influential in shaping my career ever since. Work with Bobbi Peckarsky in Colorado started with plans for a Fulbright Scholarship hatched at that first meeting, for example. New Zealand mentors, Colin Townsend and Mike Winterbourn, had always seen the Society as the place to go to interact with the best freshwater ecologists from around the world. That has been helpful when working to serve the needs of a small science community like New Zealand's, where I've researched a wide range of topics, ranging from fish populations and food webs to riverscapes and restoration most recently. Given the need for well-trained freshwater ecologists, I've consistently maintained a full teaching load and I'm particularly proud to be a member of Ako Aotearoa, New Zealand's national academy of tertiary teaching excellence. For the last five years I've been deputy head of my department, a time dominated by earthquake recovery in Christchurch. That work is mostly complete, and I'm keen to contribute more to the Society.
What do you think are the current and emerging challenges facing the Society for Freshwater Science?
How the Society serves its international membership is a key current challenge for me. The central location of North America for meetings, and the friendly and welcoming disposition of the membership will continue to be instrumental in attracting a wide cross-section of international members, but I'm keen to see what else we can do that is complementary and can add value to the activities of local societies. In that respect, I'm excited to be involved with the organisation of the upcoming Brisbane meeting, and I hope that will give some effect to how the Society for Freshwater Science could add value internationally.
In an era where politicians, and not just in North America, are prone to ignore well-founded scientific advice and we are beset by environmental problems, we also need to both produce great science and ensure it's used. In an age of 'disinformation', this is emerging as our biggest challenge. Our effectiveness will revolve around: innovation and technological development; collaboration and data sharing; inclusiveness, diversity and kindness within our ranks; communication; and valuing the implementation and application of knowledge as much as the development of knowledge. I hope to help our Society play an integral role in these!