John Richardson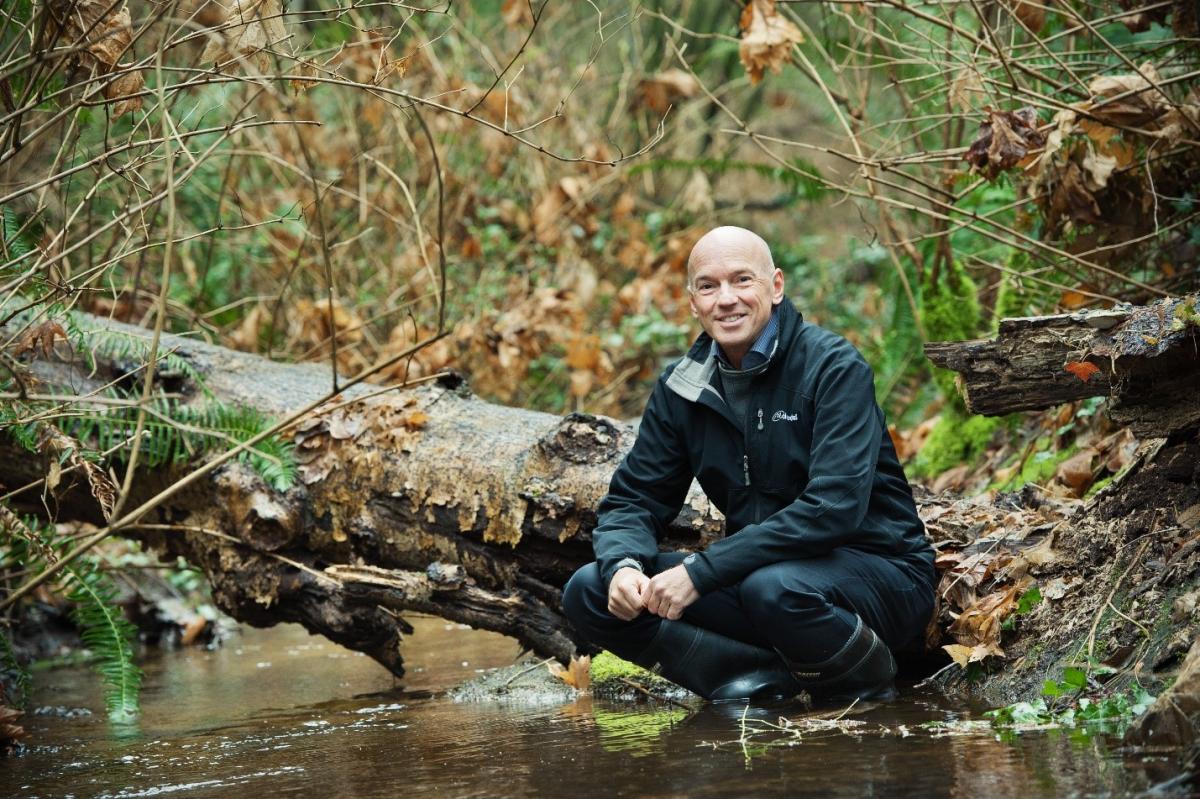 I have been a career-long member of the society. One of my first mentors was Rosemary Mackay who took me to my first NABS (SFS) meeting in Erie while I was still an undergraduate at the University of Toronto. Rosemary also gave me my very first summer job in freshwater science, working on hydropsychid caddisflies, which obviously captured my imagination as I discovered what it took to become a scientist. That opened into my career path and I am grateful for the many people in the society who have helped me in so many ways through my career. I have been fortunate to have had many great mentors and colleagues and friends through the society. That is one of the best things about SFS, the support and mentorship of fellow members.
I did my Masters at the University of Alberta, then my PhD at the University of British Columbia. After a couple of post-doctoral fellowships I was very happy to be hired into a faculty position at UBC 25 years ago, although in a different department and faculty than my degree was from. In the Department of Forest and Conservation Sciences we have forested ecosystems (including water) as a primary focus of study, but we include a lot of conservation biology beyond the forest. I have had a succession of excellent graduate students, post-doctoral fellows and assistants through my career, and have always felt fortunate to work with such bright and energetic colleagues.
For SFS I served on the editorial board of our society's journal (5 years), I hosted the 2004 meeting, I was on the program committee for the 2006 meeting, and I served as a trustee and chair of the endowments committee. I was also the Chair for the Award of Excellence and Distinguished Service Award Subcommittee and on the Place and Nominations committee. I have also been on the editorial boards of other journals, on several grant councils, national and international committees, and have participated in and led large, interdisciplinary research teams. Moreover, I served a five-year term as Head of Department here at the University of British Columbia (the reason I ended my term as an Associate Editor at FS), so I bring useful administrative experience to the service of the society for the role of President.
Our scientific enterprise does not work if people do not serve as reviewers, editors, committee members or president of important societies, such as SFS. It is important that each of us do our part to serve and that has always been a motivator for me. And when I agree to serve I do the best job I can, which I will bring to the role of guiding SFS as President. I am very flattered that I was asked to run for this position.
1. What do you think are the current challenges facing the Society for Freshwater Science?
The society has positioned itself as a leader in freshwater science. It remains a challenge to stay there. There are many other societies that also have freshwater as a central theme. To retain our position we need to continue to build our membership by building on what makes us unique. I think that the supportive, yet rigorous, meetings we hold provide an encouraging environment for novice and established scientists and managers, and we need to continue that tradition, but also look for ways to improve the experience. We have a great journal, which needs our continuing support. The relatively recent emergence of SFS chapters needs to be encouraged, and perhaps expanded. However, there are other opportunities we can explore to serve our membership, as well as further serve the public that supports our scientific efforts through their taxes.
2. What do you think are the emerging challenges facing the Society for Freshwater Science (and other scientific societies)?
Internationalization is a challenge that the society has been addressing. In the past decades there has been tremendous progress in that direction, and I am very pleased to see SFS will hold its first non-North American meeting in Australia in 2020. Efforts to increase the ability of non-North American students and professionals to attend SFS meetings through the endowments are commendable, and need to continue.
3. What are the emerging challenges for science in general, and the aquatic sciences in particular?
The public benefits from science, but does not understand it or trust it all the time. Public engagement will remain a challenge for scientists, when we have so many competing demands on our time already. There is no doubt that water is an incredibly undervalued resource, and there is a large disconnection for the public between seeing water widespread in the environment and coming out of their tap and ready to consume. We have a strong voice that can reach beyond our society and we need to use that to engage the public and policy-makers.