Waters of the US Resources
JANUARY 23, 2020: Consortium of Aquatic Science Societies Criticizes Revised Definition of Waters of the US. Amy Rosemond, current SFS President, provided these comments:
"The science on the connectivity between headwater streams, wetlands, and ecosystem services like clean water is undisputed. However, the EPA has chosen to ignore this science. This includes ignoring the conclusions of EPA's own staff scientists and science advisory board. The new rule is simply not scientifically defensible and the decision to ignore the science was arbitrary and capricious. The logical outcome of today's rule will be a degradation in water quality and increasing threats to human health."
Read the full press release here. 
January 23, 2020:  US EPA and US Army Corp of Engineers finalize rule to revise definition of WOTUS.
January 9, 2020:  SFS submits public input on US EPA Science Advisory Board commentary on proposed WOTUS rule.
+++
Opinion published in PNAS by Mažeika Sullivan, Mark Rains, and Amanda Rodewald. The proposed change to the definition of "waters of the United States" flouts sound science. In addition, comments by the Consortium of Aquatic Sciences Societies, SFS and the previous members of the EPA Science Advisory Panel (led by Dr. Sullivan) that reviewed both the Connectivity Report and the 2015 Clean Water Rule. These comments can be viewed HERE.
---
2019 WOTUS Webinar
In spring 2019, the Trump administration proposed a new rule to revise the definition of WOTUS which would exclude thousands of miles of streams and millions of acres of wetlands that are critical to freshwater resources. Watch the webinar (presented April 1, 2019) for an informative and timely overview of the proposed WOTUS rule, the science that contradicts it, and how to submit an effective regulatory comment.
Presenter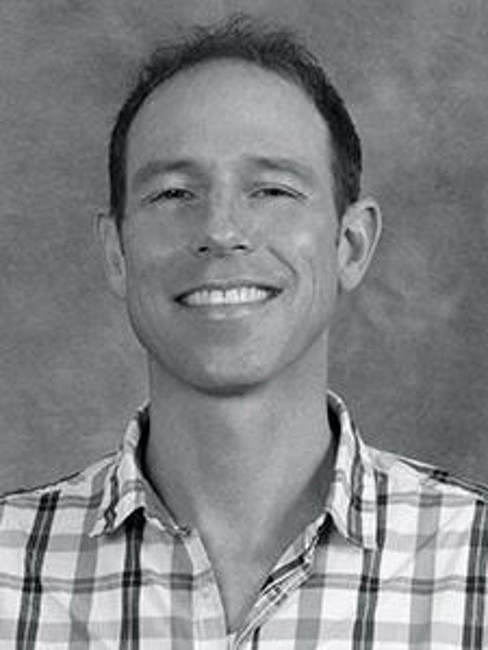 Dr. Mažeika Sullivan is an Associate Professor in the School of Environment and Natural Resources at The Ohio State University (OSU) and the Director of the Ramsar-designated Shiermeier Olentangy River Wetland Research Park. He received a B.A. in Anthropology from Dartmouth College, and earned his M.S. in Biology and Ph.D. in Natural Resources from the University of Vermont. Subsequently, he was a Postdoctoral Research Fellow at the University of Idaho before joining the OSU faculty in 2008. Dr. Sullivan's research focuses on water quality and aquatic ecosystems, where his work integrates community and ecosystem ecology, fluvial geomorphology, and biogeochemistry. He is particularly interested in understanding natural and human drivers of biodiversity, community organization, and ecosystem function, and in using basic science to inform conservation and restoration efforts. Dr. Sullivan has published >50 peer-reviewed scientific publications. Dr. Sullivan also served as a member of the US EPA's Science Advisory Board "Connectivity of Streams and Wetlands to Downstream Waters" Panel (2013-2014), has reviewed for over 30 ecological and environmental journals, and is an active member of the Society for Freshwater Science, American Fisheries Society, and the Ecological Society of America. Dr. Sullivan is a Distinguished University Teacher and served as a Fulbright Distinguished Chair of Biodiversity and Sustainable Development (Colombia, 2014-2015). His research has been funded by several sources, including the NSF, CDC, US Fish & Wildlife Service, Bureau of Land Management, US EPA, Ohio Department of Transportation, and the Ohio Division of Natural Resources.
---
WOTUS Comments & Comment Guide
CASS - WOTUS comment by the Consortium of Aquatic Sciences, of which, SFS is a member.
SFS - Comment from the Society for Freshwater Science submitted April 12, 2019
Sullivan et al. - Dr. Sullivan led a comment to be submitted by the previous members of the EPA Science Advisory Panel that reviewed both the Connectivity Report and the 2015 Clean Water Rule in response to the proposed Rule "Revised Definition of 'Waters of the United States" (84 FR 4154; Docket ID No. EPA-HQ-OW-2018-0149)
GUIDE - This guide provides information for members on 1) changes to provide a comment on, 2) instructions for how to submit a letter, and 3) a history of WOTUS rulemaking.
---
Additional Resources
Please contact the SFS web editor with recommendations of additional resources that can provide context and guidance on the proposed WOTUS rule. We will link to these resources as they become available. 
American Bar Association: https://www.americanbar.org/groups/environment_energy_resources/resource...
Consortium of Aquatic Science Societies: https://aquaticsocieties.org/waters-of-the-united-states/
Story map by St. Mary's University of Minnesota on the importance of wetlands and effects of narrowing the definition of WOTUS: https://www.arcgis.com/apps/Cascade/index.html?appid=f3de6b30c0454c15ac9...
New analysis by Riley Walsh and Adam Ward of the Wabash River Basin and the impacts of the proposed WOTUS rule published in Frontiers in Water