Tuesday, January 23, 2018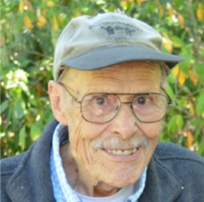 Norm Anderson, an old friend and longtime member of the Society for Freshwater Science, passed away on January 13, 2018. After graduating from the Imperial College, London, Norm joined the faculty of the Department of Entomology at Oregon State University. One of the founding leaders of the OSU Stream Team, Norm participated in early studies of pulp mill effluents, the International Biological Program, research at Mount St. Helens, the H.J. Andrews LTER Program, and his life-long study of caddisflies. His Aquatic Entomology class stimulated many early-instar stream ecologists, and his office was always open to students, faculty, and the public with interests in aquatic insects and streams. Norm listened carefully to all, sharing his knowledge and experience generously. Norm helped start the Stream Team seminars 45 years ago and continued to attend until just before his recent illness. The Stream Team designated two front-row seats at the weekly seminars as "The Endowed Chairs", which were reserved for Norm and Jim Hall.
Norm's personal and professional passions were the aquatic insects of Pacific Northwest streams and rivers. He was never happier than when collecting caddisflies and other aquatic invertebrates in any river, stream, ditch, or seep – equipped with his ever-present collecting toolbox (and pipe in the early days). Regular weekend camping trips were his family's code name for bug hunting. After his retirement, Norm studied the insects inhabiting the temporary streams running through their property in Corvallis, where he also shared his love of small stream creatures with his nine grandchildren. He continued his work on campus almost every day and became a venerated member of Dave Lytle's lab, remaining a source of aquatic knowledge for undergraduate and graduate students during his retirement. The students and colleagues Norm inspired will reflect his love of aquatic ecology and dedication to aquatic conservation for many years to come.
The obituary and a webpage for posting memories and photos of Norm are found at:
http://www.demossdurdan.com/obituaries/Norman-Anderson-10/#!/Obituary