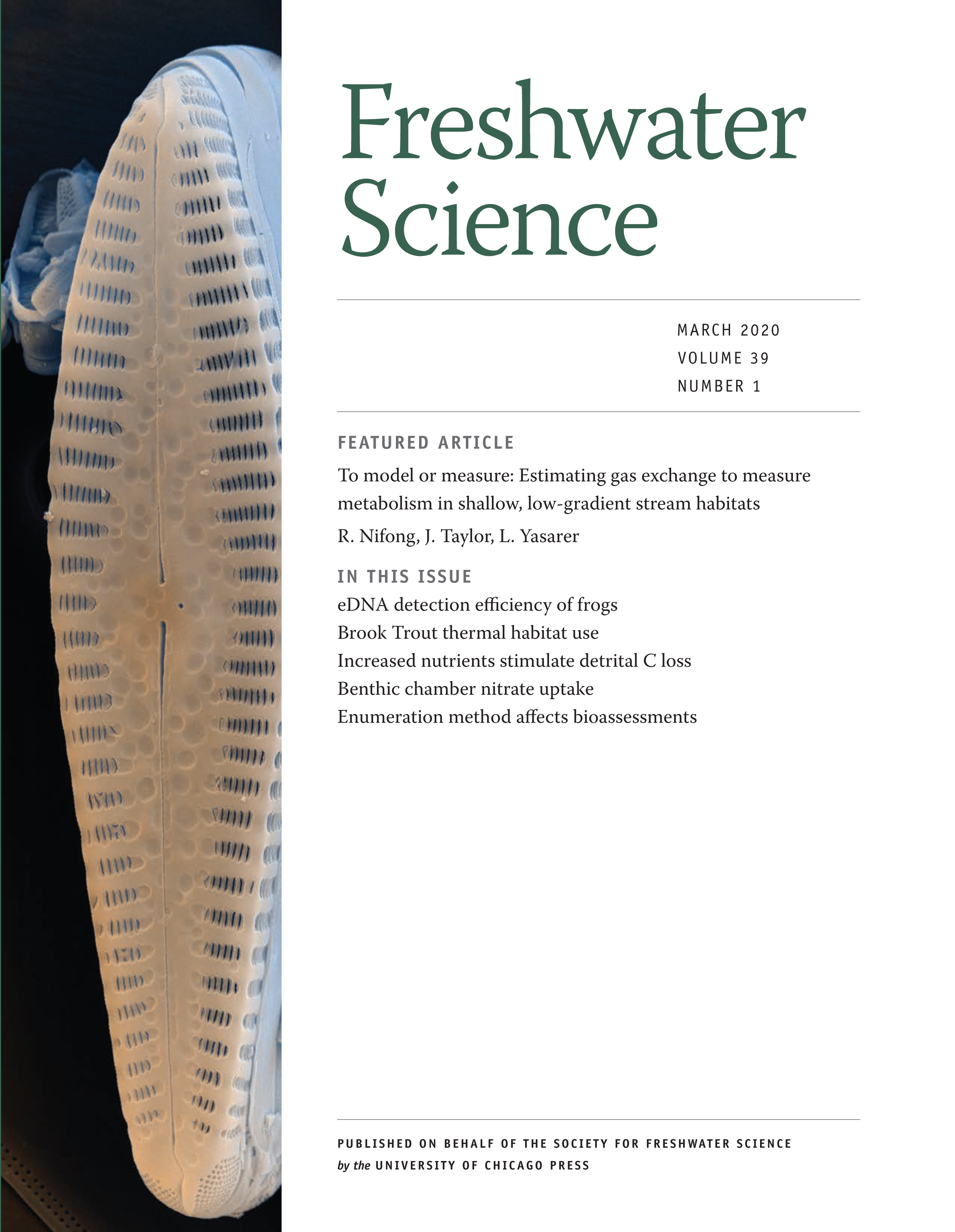 Featured Article
This month's featured article: To Model or Measure: Estimating gas exchange to measure metabolism in shallow, low-gradient stream habitats. Rachel L. Nifong, Jason M. Taylor, and Lindsey Yasarer. Freshwater Science 39(1): 70-85.
In this Issue
eDNA detection efficiency of frogs

Brook Trout thermal habitat use

Increased nutrient stimulate detrital C loss

Benthis chamber nitrate uptake

Enumeration method affects bioassessments
 
On the Cover
On the Cover: Scanning electron micrograph of Gomphonema reimeri collected from Cane Creek near Orange Grove, North Carolina. Gomphonema reimeri is endemic to the southeastern United States and is generally indicative of good stream quality. Sarah Spaulding and the USGS Denver Microbeam Laboratory
All issues of FWS are available at The University of Chicago Press.