Sunday, November 29, 2015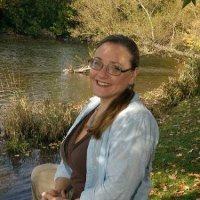 Making Waves Ep. 16: Seeding Citizen Science - The Early Life of a Grassroots Watershed Organization, Kelly Stettner.
This month's podcast features Kelly Stettner talking about her work with the Black River Action Team in Vermont.
Kelly Stettner is the director of the Black River Action Team (BRAT), a grassroots watershed organization in Vermont. BRAT started as a community river clean up and has continued to grow doing educational outreach and monitoring to assess groundwater impacts. Listen to the podcast to find out about a great example of how people are taking responsibility for environmental stewardship of the watershed's they love.
Running time: 17 minutes
Host: Tim Cline
Published: 11/29/2015
Listen to the podcast
Listen on the SFS YouTube Channel
Read a full transcript of the podcast here
The views expressed in the podcast are those of the interviewee and do not necessarily reflect the consensus opinion of the general SFS membership.