The topic for this episode is freshwater research at the border. We hear in the news about how the president's proposed border wall will disrupt wildlife such as big cats and butterflies, but we hear little about how it will affect freshwater and freshwater species. Considering watershed boundaries rarely match political boundaries, creating a physical barrier across a watershed would likely change aspects of the system. I wanted to learn a little more about what kind of freshwater research happens here in the border region, especially since it's such a tense atmosphere to work in. So, I reached out to four aquatic specialists in Tucson, Arizona, to see what kind of binational projects they work on at the border, the barriers these projects face, the benefits of binational projects, and tune in for the bonus fourth question!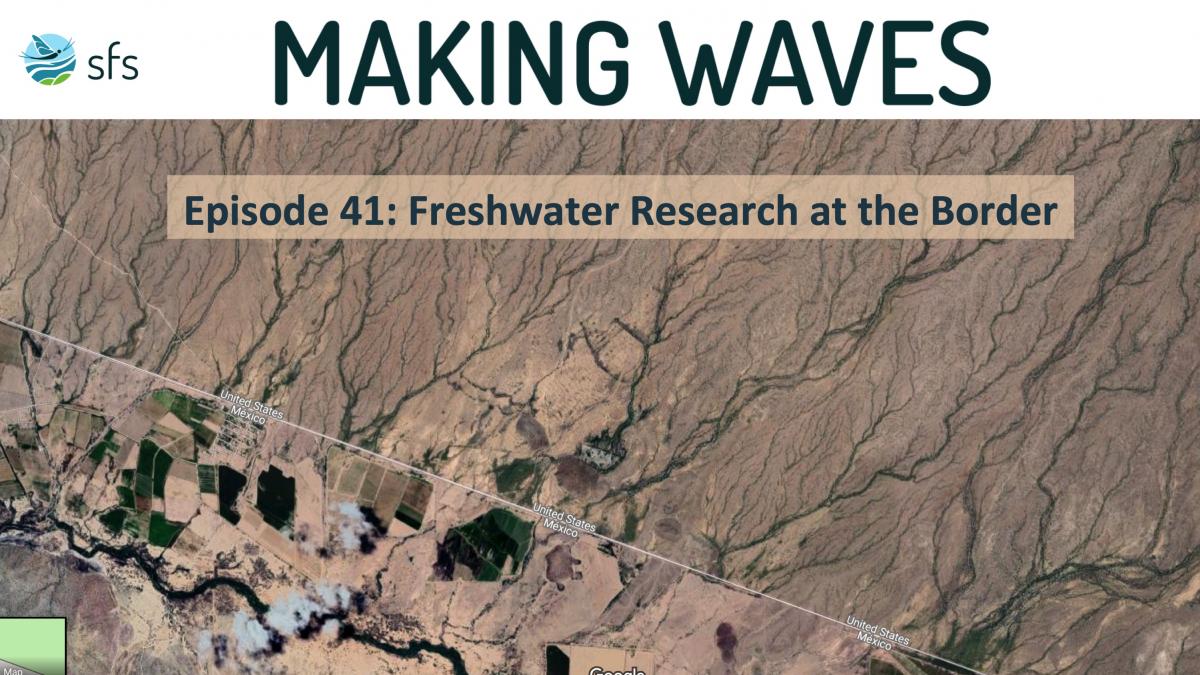 People:
Claire Zugmeyer: Sonoran Institute (https://sonoraninstitute.org/our-story/people/)
Joaquin-Murrieta Saldivar: Watershed Management Group (https://watershedmg.org/people/38/joaquin-murrieta-saldivar)
Elia Tapia: Senior Research Specialist, Water Resources Research Center (https://wrrc.arizona.edu/node/23876)
Link to the Transboundary Aquifer Assessment Program sites:
https://webapps.usgs.gov/taap/index.html
Miguel Grageda Garcia: UA PhD student, School of Natural Resources and the Environment (https://snre.arizona.edu/people/miguel-angel-grageda-garcia)
Running Time: 27 minutes
Host: Susan Washko
Published:  6 June 2019
Listen to the Podcast
Listen on the SFS YouTube Channel
Read a full transcript of the podcast here.
The views expressed in the podcast are those of the interviewee and do not necessarily reflect the consensus opinion of the general SFS membership.