Summary: Art and science are more connected than we think. Listen in to hear from two scientists / artists about science, art, and what sci-art collaborations can do.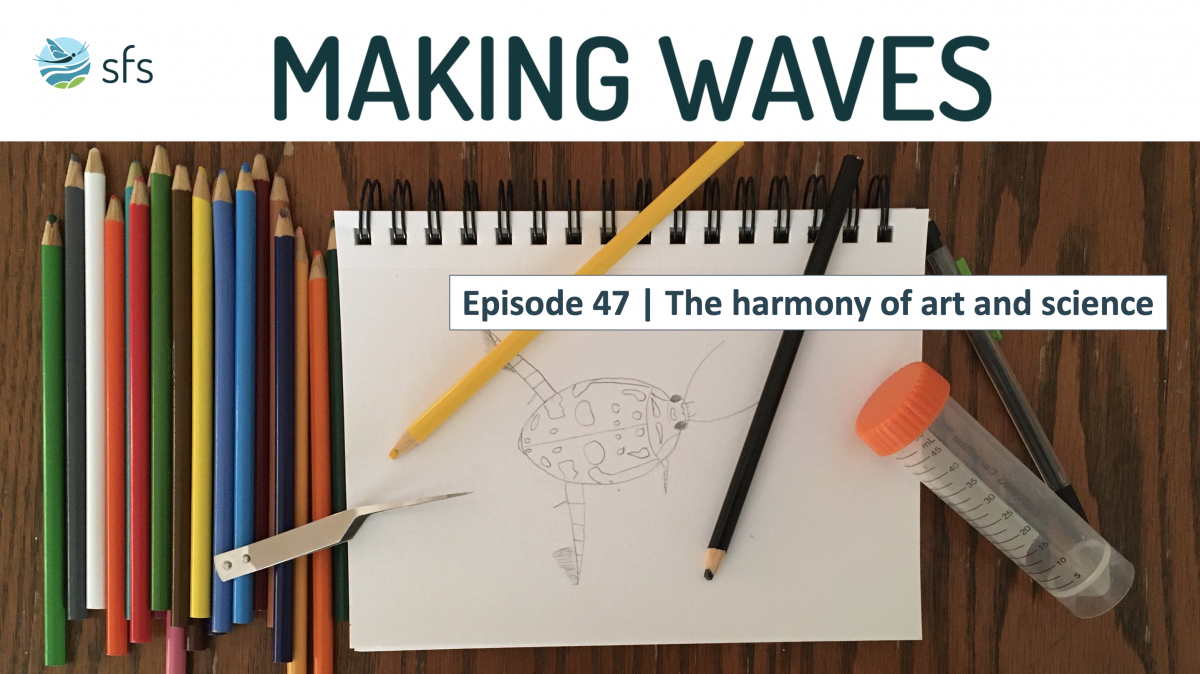 People:
Ellie Irons, interdisciplinary artist and educator
Twitter: @eirons
Instagram: @elslaurel, @environmentalperformanceagency
Website: ellieirons.com
Jeremy Monroe, Director at Freshwaters Illustrated (www.freshwatersillustrated.org)
Facebook: https://www.facebook.com/wemayfly/  @wemayfly
Instagram: @freshwatersillustrated
Twitter: @bluemayfly
Check out some of Jeremy's films: www.hiddenrivers.org | www.upriver.org | www.riverwebs.org | www.freshwaterarchive.org
Running Time: 25 minutes
Host: Susan Washko
Published: 9 October 2020
Listen to the Podcast
Listen on the SFS YouTube Channel
The views expressed in the podcast are those of the interviewee and do not necessarily reflect the consensus opinion of the general SFS membership.