Summary: River guides aren't just aquatic athletes and tourism specialists. They're contributors to scientific knowledge, important figures to both western science and traditional Indigenous knowledge. Listen in to learn about the connections between river guides, science, and conservation.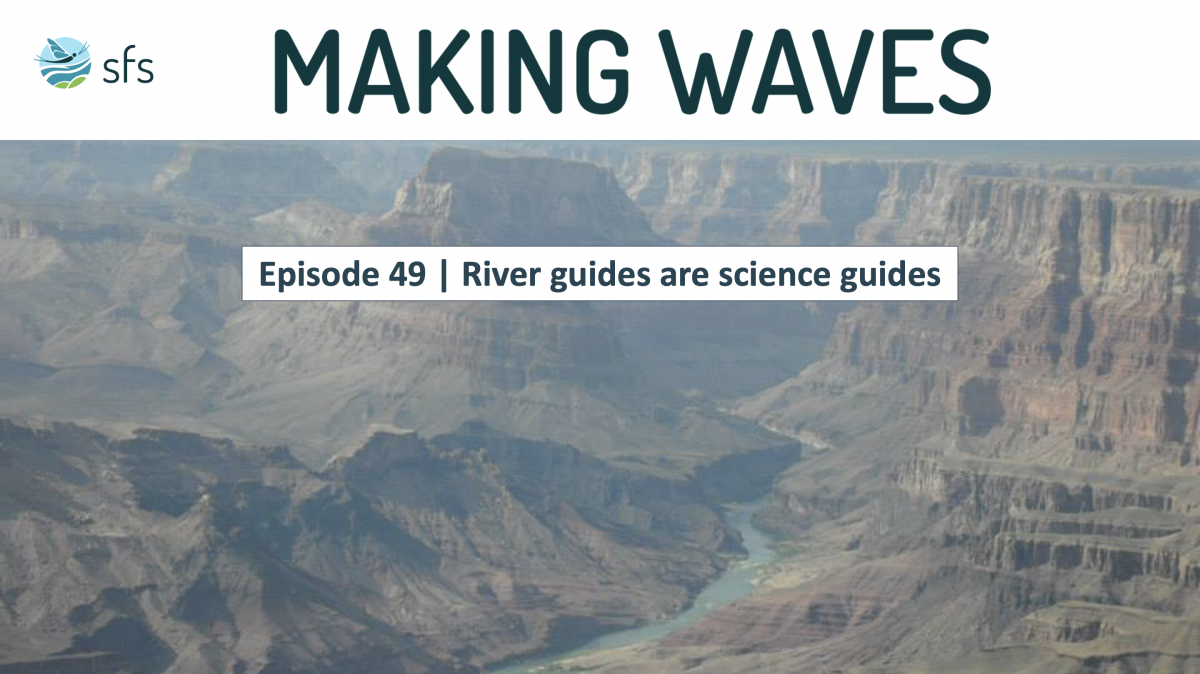 People:
Anya Metcalfe, ecologist with the USGS Grand Canyon Monitoring and Research Center
https://www.usgs.gov/centers/sbsc/gcmrc
Learn more about citizen science in Grand Canyon: https://www.usgs.gov/centers/sbsc/science/citizen-science-light-trapping-grand-canyon?qt-science_center_objects=0#qt-science_center_objects
Nikki Cooley, co-manager of the Tribes & Climate Change Program through the Institute for Tribal Environmental Professionals at Northern Arizona University
About Nikki Cooley: http://www7.nau.edu/itep/main/About/staff_NCooley
ITEP Tribes & Climate Program: http://www7.nau.edu/itep/main/tcc/
Facebook: https://www.facebook.com/ITEPnau
Twitter: https://twitter.com/ITEP_CC
Running Time: 24 minutes
Host: Susan Washko
Published: 5 March 2021
Listen to the Podcast
Listen on the SFS YouTube Channel
The views expressed in the podcast are those of the interviewee and do not necessarily reflect the consensus opinion of the general SFS membership.