Environmental Stewardship Award
Jeremy Monroe - 2018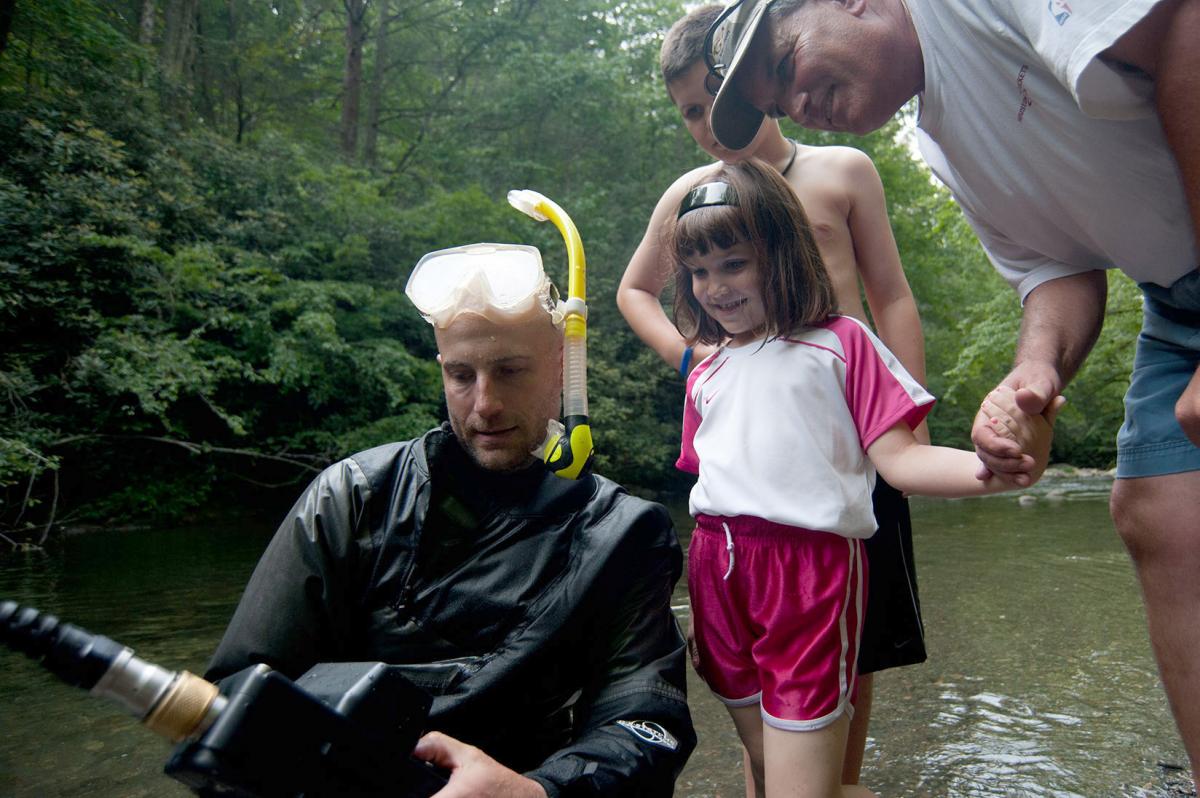 Jeremy Monroe is the 2018 recipient of the Society for Freshwater Science Environmental Stewardship Award. Jeremy has dedicated his career to taking the public below the water's surface – either with mask and snorkel or through the power of his documentary storytelling and stunning imagery. He is the founder and executive director of Freshwaters Illustrated, a non-profit organization that educates a diverse public audience about the beauty and conservation of freshwater ecosystems through illustrative science-based resources including films, photographs and workshops. 
As director of Freshwaters Illustrated, Jeremy has created a number of award-winning films and videos about freshwater biodiversity, science, and conservation. His first film, RiverWebs, tells the story of collaboration between Japanese and American stream ecologists. This award-winning documentary has been broadcast to more than 100,000,000 homes on Public Broadcasting System, shown at the largest film festivals in the US and Canada, and continues to educate students throughout the world in classrooms ranging from middle school to graduate school. His moving story of Native Americans and Pacific lamprey, his Hidden Rivers project, his work in southeastern rivers, and his new project in the Great Basin and Colorado River continue to expand his influence on citizens and inform decision makers across a diverse aquatic landscape. 
The hallmark of Jeremy's award-winning films has been his use of extraordinary videography of freshwater organisms and ecosystems and his keen translation of our scientific understanding. In addition to exploring unknown landscapes under water, his films reveal to viewers the true process of science and the unique perspective of the freshwater scientist. As a result, Jeremy has not only touched millions of people with his images, he has also inspired the Society for Freshwater Science community to draw closer together, take pride in our work, and take the bold step of reaching out to public audiences with our research findings. Truly a pioneer in freshwater storytelling, Jeremy's devotion to celebrating the life below the surface is cultivating new discourse in the way many view the world's rivers, lakes and wetlands. Freshwaters Illustrated embodies a powerful form of environmental stewardship by inspiring new generations of children, educating and motivating entire communities, informing the public and decision makers, and translating the work of freshwater scientists into something of pure beauty that can be easily embraced by the general public.