Hynes Award for New Investigators
Daniel Nelson - 2019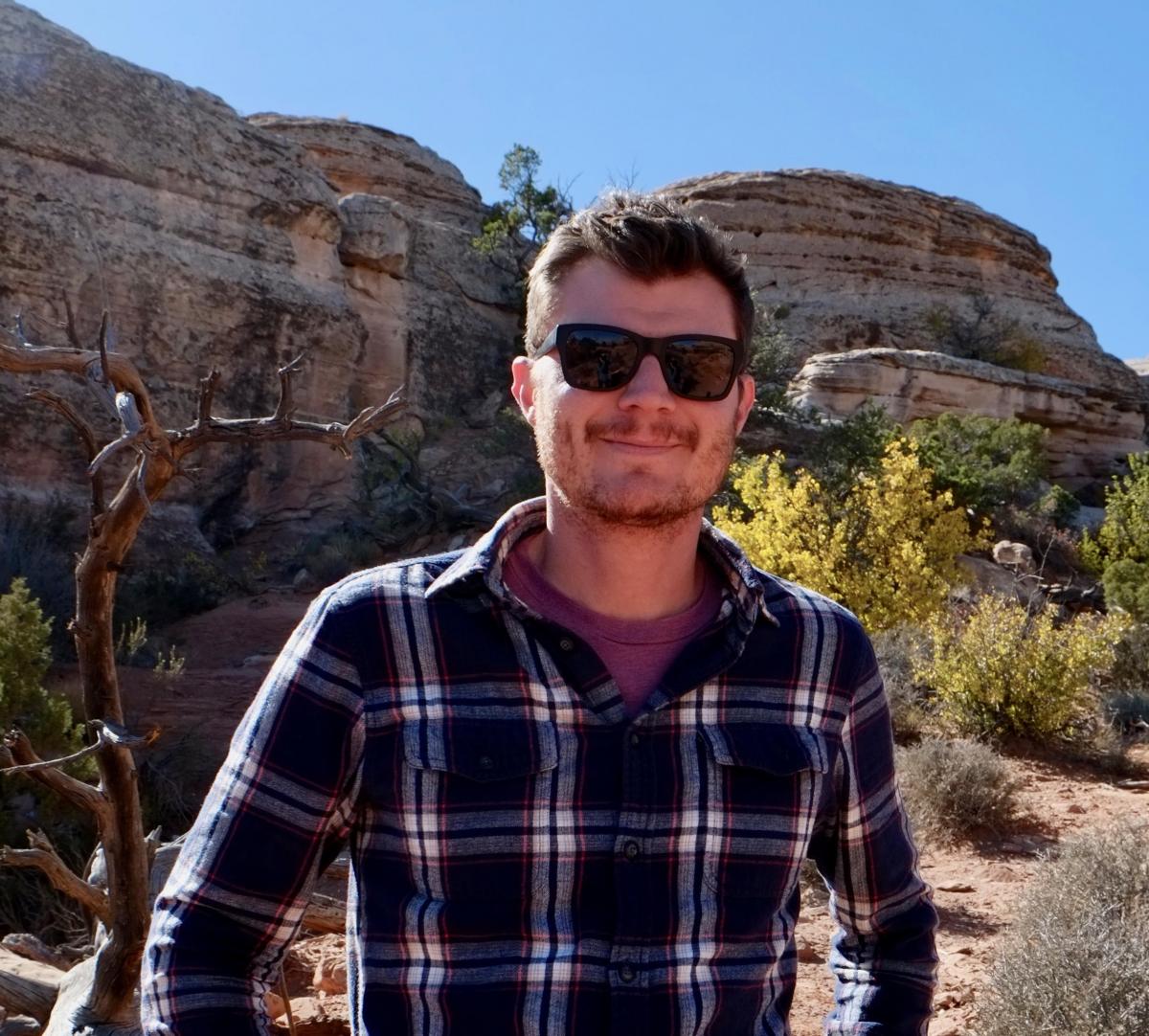 Dr. Daniel Nelson is a community and ecosystem ecologist who is broadly interested in the effects of climate change on freshwater ecosystems. He uses a combination of observational and experimental approaches to answer both applied and theoretical questions related to this subject. Daniel first completed his MS at the University of Idaho and then his PhD at the University of Alabama, where he worked with Dr. Jonathan Benstead on a whole-stream warming experiment in southwest Iceland investigating the effects of warming on stream invertebrate communities and food webs. He was selected for the Hynes award based on his publication resulting from this work, which showed that although warming may reassemble invertebrate communities and lower total invertebrate density, it may have a neutral effect on standing biomass due to changes in the size structure of the community: Nelson et al. 2017. Experimental whole-stream warming alters community size structure. Global Change Biology 23: 2618-2628, doi: 10.1111/gcb.13574. Daniel is currently a Postdoctoral Researcher in Dr. Dan Allen's lab at the University of Oklahoma, where he is continuing his studies on the effects of climate change on freshwater ecosystems.
About the Award
The Hynes Award for New Investigators will be awarded to a benthic scientist who was senior author of an outstanding primary publication in benthic science that appeared in print in the last 3 years (i.e., 2012 to availability online by 31 December 2014). The recipient must have received a terminal post-graduate degree within the last five years, and cannot currently be enrolled in a degree program. Nominations should consist of a letter explaining why the paper was outstanding, a curriculum vitae to verify that the nominee satisfies the criteria, and a copy of the paper for the committee to evaluate (all in pdf form). Additional letters of support are unnecessary and repeat nomination of papers is encouraged as long as they still satisfy the award criteria. Submit your nominations using the SFS Awards Nomination Portal linked at the top of this page.
Recipients
2000  Robert O. Hall Jr.
2001 Michelle A. Baker
2002 David A. Lytle
2003  Bradley J. Cardinale
2004 Emily S. Bernhardt
2005  Colden V. Baxter
2006 Jack Brookshire
2007 Brad W. Taylor
2008 Peter B. McIntyre
2009 Brian Roberts
2010 John Davis
2011 Debra S. Finn
2012 Ronald D. Bassar (award talk)
2013 Michael T. Bogan
2014 Daniel C. Allen
2015 Carla L. Atkinson