Hynes Award for New Investigators
Amanda Subalusky - 2020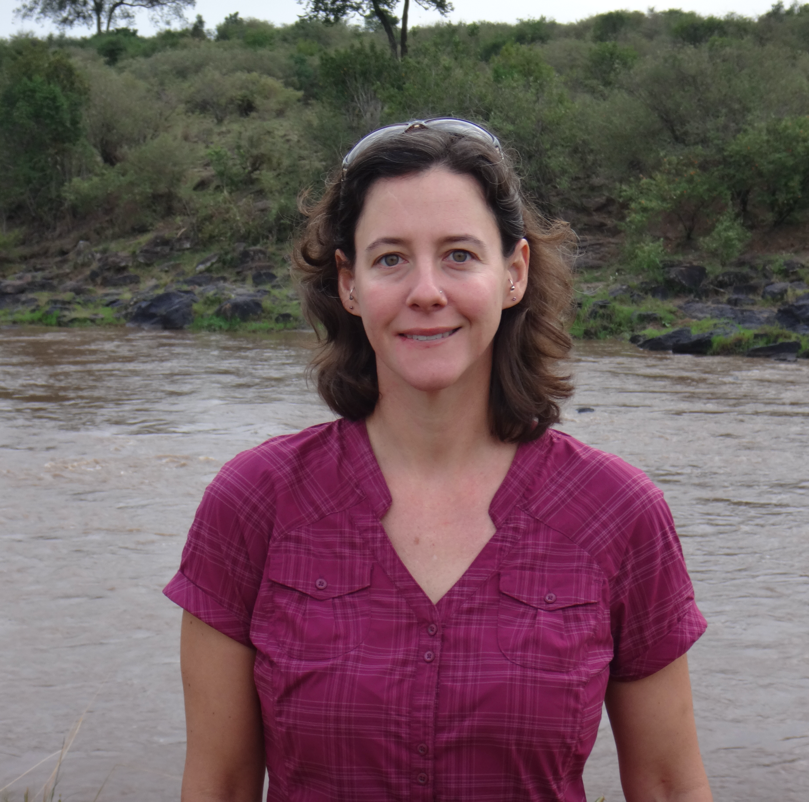 Amanda is a community and ecosystem ecologist interested in the influence of animal population and community dynamics on aquatic ecosystem function. She combines field observations with field and mesocosm experiements to address conceptual and applied questions across a range of scales.
Amanda completed an MSc at Texas A&M University with Dr. Lee Fitzgerald, studying the use of seasonal wetlands by American alligators. She completed her PhD at Yale University and Dr. David Post studying the influence of terrestrial resource subsidies from hippos and wildebeest on aquatic ecosystem function in the Mara River, Kenya. As a postdoc at the Cary Institute of Ecosystem Studeies with Dr. Emma Rosi, Amanda continued her work in the Mara and greater Serengeti ecosystem, specifically focusing on the pathways through which animal resource subsidies are incorporated in the river system.
In her Hynes Award-winning publication (PNAS 2017: https://www.pnas.org/content/114/29/7647), Amanda and co-authors creatively combined a variety of methods for tracing the fate of the vast amount of energy and nutrients entering the river during mass drownings of 1000s of migrating wildebeest annually. Amanda is now an Assistant Professor in the Department of Biology at the University of Florida.
About the Award
The Hynes Award for New Investigators will be awarded to a freshwater scientist who was senior author of an outstanding primary publication that appeared in print in the last 3 years (e.g., 2017 to availability online by 31 December 2019). The recipient must have received a terminal post-graduate degree within the last five years, and cannot currently be enrolled in a degree program. Nominations should consist of a letter explaining why the paper was outstanding, a curriculum vitae to verify that the nominee satisfies the criteria, and a copy of the paper for the committee to evaluate (all in pdf form). Additional letters of support are unnecessary. Repeat nomination of papers is encouraged as long as they still satisfy the award criteria. Nominations of people from underrepresented groups are strongly encouraged to increase the diversity of SFS Awardees.  Submit your nominations using the SFS Awards Nomination Portal linked at the top of this page.
Recipients
2015 | Carla L. Atkinson
2014 | Daniel C. Allen
2013 | Michael T. Bogan
2012 | Ronald D. Bassar (award talk)
2011 | Debra S. Finn
2010 | John Davis
2009 | Brian Roberts
2008 | Peter B. McIntyre
2007 | Brad W. Taylor
2006 | Jack Brookshire
2005  | Colden V. Baxter
2004 | Emily S. Bernhardt
2003  | Bradley J. Cardinale
2002 | David A. Lytle
2001 | Michelle A. Baker
2000 | Robert O. Hall Jr.