Award of Excellence
J. Denis Newbold - 2020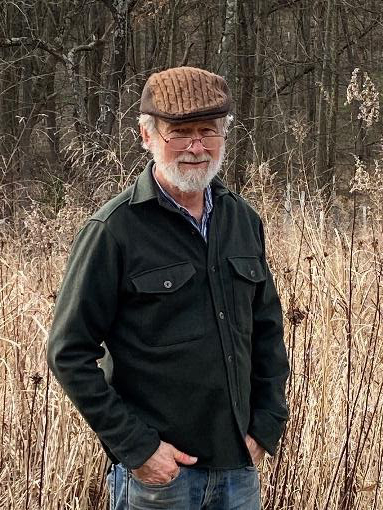 Denis is a Research Scientist Emeritus at the Stroud Water Research Center in Avondale, PA. He studied at Swarthmore (BS, engineering), Cornell (MS, hydrology), and Berkeley (PhD, aquatic ecology). His post-doc at Oak Ridge National Laboratory introduced him to Jack Webster's (then) new concept of stream nutrient spiraling. He moved to the Stroud Center in 1983.
Denis has been described as an ecologist, a modeler, a hydrologist, and as an expert in nutrient dynamics, watershed processes, and hydrodynamics. His research on nutrient spiraling has been at the forefront of stream ecology for over 35 years. That work has influenced an entire generation of stream scientists who today approach investigations of the movement and utilization of resources in streams using his theoretical and operational framework. The metrics put forth by Denis in the area of stream biogeochemistry have been shown to be robust, meaningful, and repeatable, and are now considered fundamental measures of ecosystem function.
In addition to his long-term career interest in spiraling, Denis has studied the role of riparian forest buffers in intercepting the delivery of nutrients and sediments to streams and preserving stream geomorphology, habitat, and ecosystem processes. Denis's drive to identify meaningful questions in our science, and to be correct in what he says and writes in pursuit of answers to those questions has resulted in body of work rich with significant discoveries that continue to guide and inspire.
 
About the Award
The SFS AoE is awarded to a single recipient for outstanding contributions to freshwater science. The scope of the award will reflect the broad interests and expertise exhibited in the Society. The award is not limited to members of the Society. Nominations of people from underrepresented groups are strongly encouraged to increase the diversity of SFS Awardees.  Submit your nominations using the SFS Awards Nomination Portal linked at the top of this page.
Recipients
2016 | Clifford Dahm
2015 | Margaret A. Palmer
2014 | Colin R. Townsend
2013 | Richard Norris
2012 | Arthur Benke
2011 | Patrick Mulholland
2010 | William Hilsenoff
2009 | J. David Allan
2008 | Bobbi Peckarsky
2007 | Richard Merritt
2006 | Jack Webster
2005  | Vincent Resh
2004 | Jack Stanford
2003  | Judy L. Meyer
2002 | P. Sam Lake
2001 | James V. Ward
2000  | George F. Edmunds
1999  | J. Bruce Wallace
1998  | Stuart G. Fisher
1997 | Kenneth W. Stewart
1996 | Oliver S. Flint
1995 | Rosemary J. Mackay
1994 | G. Wayne Minshall
1993 | Ralph O. Brinkhurst
1992 | Ruth Patrick
1991 | Robert W. Pennak
1990 | Kenneth W. Cummins
1989 | Thomas F. Waters
1988 | H. B. Noel Hynes