Distinguished Service Award
Michael C. Swift - 2020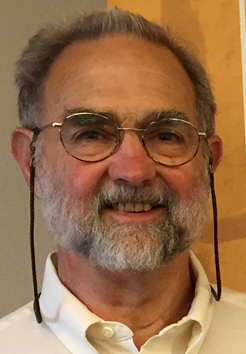 Mike has been a member of and active participant in SFS since the 1980s. Since 2006, he has worked tirelessly for SFS as Society Treasurer. Over that time SFS has grown and changed in many, many ways and our finances have become incredibly complicated. Mike has been at the helm through changes in our name, governance structure, meeting planners, and membership providers.
Through it all, Mike has kept the books in order, paid the bills, and overseen audits--tasks that are vitally important to the survival of our society and its ability to serve its members and the larger public. Mike has been unfailingly patient and helpful in explaining Society finances to officers and board members so that they can make intelligent, informed decisions. He has helped establish and maintain the financial stability and vitality of SFS.
But it's not all about money, far from it. Many of us have witnessed Mike's delight when giving students their award and endowments checks and know it's much more than handing out checks for a student's accomplishments—it's connecting the past with the future of SFS.
About the Award
The SFS DSA is awarded to a Society member who has made a genuine and lasting contribution to the betterment of the Society. Nominations of people from underrepresented groups are strongly encouraged to increase the diversity of SFS Awardees. Submit your nominations using the SFS Awards Nomination Portal linked at the top of this page.
Recipients
2015 | John C. Morse
2014 | Mark J. Wetzel
2013 | Lucinda Johnson
2012 | Michael Barbour
2011 | Fred Benfield
2010 | Bernard Sweeney
2009 | Judy Li
2008 | David Penrose
2007 | Kim Haag
2006 | Nick Aumen
2005  | Peggy Morgan
2004 | Donna Giberson
2003  | Antoine Morin
2002 | Steven P. Canton
2001 | Virginia R. Tolbert
2000  | David M. Rosenberg
1999  | Donald W. Webb
1998  | No Award Given
1997 | Ronald A Hellenthal
1996 | Irwin Polls