Leadership Award 
2022: Dr. Patina (Tina) Mendez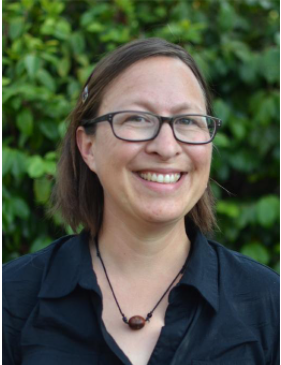 Dr. Patina (Tina) Mendez the second recipient of the SFS Leadership Award in recognition of contributions that  enrich and advance the Society at an early to mid-career stage.  Tina Mendez exemplifies energetic, passionate, and detailed behind-the-scenes service that has helped make SFS the welcoming Society that it has been known to be for so many.  Further, she has broadened the impact of the Society as an enriching and affirming resource through her contributions to the Instars and Emerge programs.  Tina has been fundamentally involved as a leader and collaborator in innumerable SFS support activities and committees and initiatives. Some of her significant roles have been her service as Web Editor (2009-2015) and her contributions to the Education and Diversity Committee.  She was part of the founding team for Instars where she helped grow and develop the program, continuing on to help launch the Emerge program.  These programs have provided experiences and engagement with freshwater sciences, particularly for scholars from under-represented backgrounds.
Tina's leadership roles extend throughout the Society's organizational structure.  These include her service to the Society as the Web Editor where she participated in many initiatives that served to highlight and support the efforts of the BoD, SFS committees, and the journal.  During this time, she collaborated with teams to expand SFS's reach to members and beyond through social media, and on the SFS Website via the In the Drift newsletter and Making Waves podcasts.  Her efforts increased information available to members for annual meetings, society elections, and sharing materials developed by SFS members.  Much of this work was done working closely with other SFSers and in the process, she recruited many other members to contribute to SFS through committee service.
In sum, there is virtually no corner of the Society where Tina Mendez has not improved and transformed Society activities and practices for the better with her enthusiastic engagement and leadership. Thank you, Tina!
About the Award
The SFS Leadership Award recognizes early or mid-career (<20 years from PhD) SFS members for extraordinary work on behalf of the society. While applications will be accepted annually, the award will only be granted to exceptional nominees and may not be granted annually. We encourage nominations of early and mid-career SFS members. Successful nominations will make the case that the nominee has had a positive and demonstrable impact on some aspect of SFS and furthers its mission, especially by expanding the impact of our scientific society and of freshwater science.  
Recipients