Pacific Northwest Chapter
Chapter Chair - Robert Danehy
Bob Danehy is an aquatic biologist who has worked in lakes and streams.  Most recently he has focused on forest and stream relationships and their influence on instream biota.  Research interests include biological diversity, headwater system ecology, and fish bioenergetics.  Bob is currently working in paired watershed, road erosion, and disturbance recovery studies in the PNW.  He earned a Ph.D. at SUNY ESF, Syracuse, NY. 
You can reach Bob via email at danehy@catchmentae.com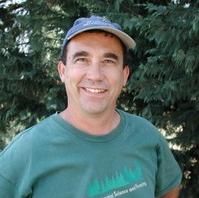 Secretary/Treasurer - Jessie Doyle
Jessie Doyle is a watershed ecologist with a Master of Science from California State University, Monterey Bay (CSUMB) where she focused in environmental science and geospatial analysis. Recent research includes environmental monitoring after wildfires, predicting fish species distributions in Northern Alaska and developing models to predict the observed-to-expected ratio for the conterminous United States. Since 2019 she has been an ORISE Research fellow c/o the U.S. Environmental Protection Agency in Corvallis, Oregon. Previously she has been a Laboratory Technician for the Desert Research Institute and Dr. John Olson's Aquatic Ecology Laboratory.
Though a member of SFS since 2017, she is a newer member to the PNW SFS chapter starting with the Newport meeting in 2019. She has served on the Planning Committee for a little over a year and has taken on the responsibility of Social Media Co-Chair.  She is passionate about diversity, equity and inclusion initiatives and has joined the diversity committee at her current workplace. 
Jessie often says she has lived in the 'four corners' of the US as she grew up in Upstate New York, finished her B.S. in Virginia, received her M.S. in California and currently resides in Corvallis, Oregon. She can be reached at jdoyle@csumb.edu.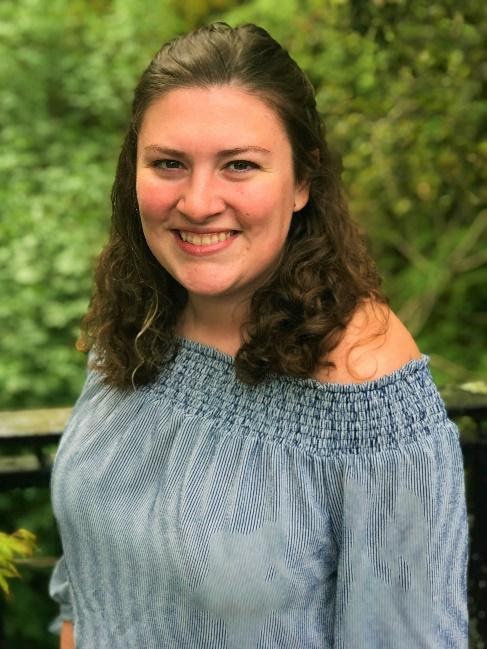 President-Elect: Robert Plotnikoff
Rob has been engaged in aquatic science and benthic ecology for the past 32 years. He received a B.S. and M.S. from Eastern Washington University and held a Research Fellowship at The Pennsylvania State University. He has served as an Aquatic Scientist and Manager of a Freshwater Monitoring Unit (Washington Department of Ecology), Principal Scientist with Tetra Tech Consulting firm, and now a Senior Habitat Scientist with Snohomish County Department of Conservation and Natural Resources. Rob was one of the original Northwest Bioassessment Workgroup members; the purpose for the group to assist each other in developing biomonitoring programs, apply analytical tools, and use biological information for improving conditions of our valuable rivers and streams.
Rob has been a member of National Working groups that developed the Biological Condition Gradient (BCG) model and a strategy for identifying factors that impair biological conditions (Stressor Identification). He is a charter member of the Pacific Northwest Native Freshwater Mussel Workgroup and has a keen interest in freshwater mussel ecology and populations (the Xerces Society is currently host for this workgroup). His current work includes stormwater impacts and benthic community response, identifying effectiveness of aging restoration projects, and design of salmon habitat restoration projects.
He has been a member of the Society for Freshwater Science (SFS) since 1988 (then the North American Benthological Society) and have attended many of the national meetings over the years. There is an exciting scientific community active in SFS and in the PNW Chapter of SFS. I want to encourage alignment of work between parent society and the regional chapter to build our professional linkages with our national experts (many of which are members of our PNW Chapter). Our PNW Chapter is in its fledgling years and we need membership to become involved in our emerging committees and to serve as officers. The most important steps moving forward is to encourage inclusivity and participation of newer members so that we can promote involvement on research teams and increased collaboration with our scientists.
Rob can be reached at Robert.Plotnikoff@co.snohomish.wa.us.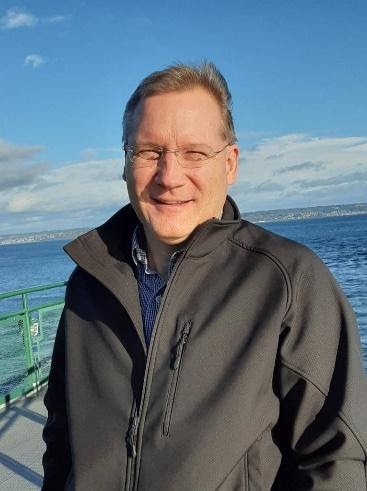 Upcoming Events
October 26-28, 2021
To be held virtually 
Agenda (subject to change)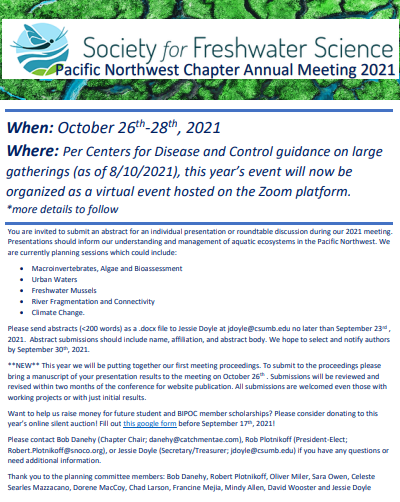 Past Events
Annual Meeting of the Pacific Northwest Chapter (November 18-19, 2020, held virtually)
Annual Meeting of the Pacific Northwest Chapter (November 6-8, 2019 in Newport, Oregon)
MEETING AGENDA (UPDATED Oct. 29, 2019)
Annual Meeting of the Pacific Northwest Chapter (November 6 – 8, 2018 in Ketchum, Idaho)
Our 2018 meeting will be held in the main conference room at the Ketchum community library. A block of rooms has been reserved at the Knob Hill Inn (https://www.knobhillinn.com) in Ketchum, Idaho. Interested parties may contact the front desk agents at (208) 726-8010 and reference the SFS-Society of Freshwater Science in order to receive the group rate. Rooms available on a first come first serve basis. For more information about the beauty and recreation opportunities in the Ketchum and Sun Valley area, check out: https://www.visitsunvalley.com/  and https://ketchumidaho.org/.
Membership Goal
This chapter is a transition from the Northwest Biological Assessment Workgroup which was a collaborative effort between State, Federal, Tribal agency, academic, and private industry founded in 1990. Membership is open to anyone who is interested in freshwater biotic communities and their role in aquatic ecosystems in the Pacific Northwest (generally, but not limited to: British Columbia, Idaho, Oregon, Washington, and Northern California).
Mission Statement
The purpose of the Pacific Northwest Chapter is to promote better understanding of the biotic communities in freshwater aquatic ecosystems of the Pacific Northwest. The chapter encourages and facilitates the use of benthic macroinvertebrates and fish assemblages and other biota in the assessment of the condition of freshwater aquatic resources and other environmental and natural resource management decision-making. 
Pacific Northwest Chapter Social Media
If you have content to share on the chapter's social media channels, please send it via email to sfspnwmedia@gmail.com. Ideas for content include chapter members, future members and current freshwater research!